Latest Posts
Recent Posts
Q & A
Posted by Tuesday 29 March 2016
To learn more about our company and products, please refer to the following questions and answers.
1. Why is hair containment important?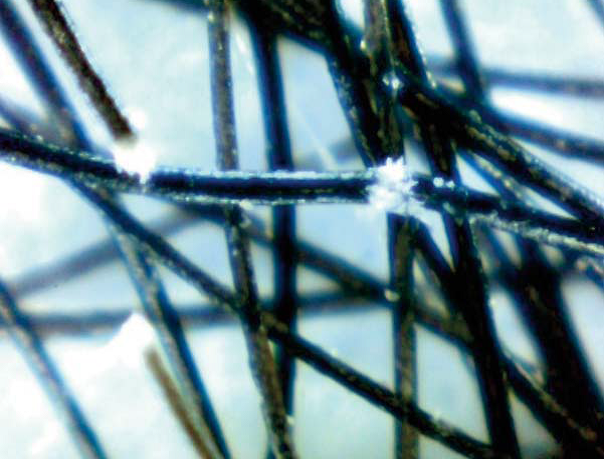 Hair shedding occurs all the time. On average, a person can shed 40-130 hairs per day. This number can be higher as hair damage is common due to use of high-temperature thermal appliances used in hairdressing procedures. Without a complete hair covering, hair contamination is inevitable. Research found that hair needs to be held as it is pushed up through all fabric structures due to the mechanical forces applied when fidgeting or adjusting headwear. Hair is pushed up through the needle gaps in both knitted and woven fabrics and more so through the inherent gaps found in the variable density of all non-woven fabric structures such as those used in mob caps (University of Bolton).
2. What makes ABurnet's hairnets different from traditional ones?

The Hairtite HygiNet with its unique patented fold and hold technology were independently tested by the University of Bolton to contain hair 2 times better than traditional diamond shaped mesh hairnets. Our KleenCap Max with StayCool and Anti-Microbial Technology contains hair up to 11 times more when worn with a Hairtite HiCare HygiNet than a traditional non-woven mobcap.KleenCaps with HairBarrier technology are soft and comfortable to wear with no sharp joins whilst StayCool technology, like performance sportswear, wicks away moisture to the atmosphere.

This helps keep workers comfortable in both cold and hot environment and where performing jobs with higher and varying levels of physical activity. ''In trials, people preferred wearing KleenCaps, finding them both cooler and softer to wear''(University of Bolton). KleenCaps can be washed and reused up to 15 times. This makes KleenCaps more cost effective than standard products.
3. Why can you trust our products?
Both Hairtite and KleenCaps were independently tested by the University of Bolton over a 16-month research period. ABurnet Ltd are the only hair containment solutions company to hold HACCP International certification for both KleenCaps and Hairtite products, whilst traditional mesh hairnets and non-woven mob caps are NOT certified. Both KleenCaps and Hairtite HygiNets are supported in the White Paper Target Zero Hair Complaints by Professor Barry Steven FTTS President of the Trichological Society 2014-16, University of Bolton and Food Industry Experts. A Gold Grade has been awarded to a food processing site which has achieved zero hair complaints by using HairTite and KleenCaps- we are advised that HairTite and KleenCaps helped the company secure the highly acclaimed Gold award.
4. How can we aim for zero hair contamination?

Here at ABurnet, we always aim for zero hair contamination – and your business can achieve this too by using our HACCP International certified hairnets. We believe that training your staff before using our performance rated hair containments systems is the key to effective hair containment. We provide complimentary posters and videos with all of our performance products. We also provide you with online audit tools with instant graphical reporting. If applied correctly, you will significantly reduce hair contamination.
5. Why do you need beard snoods?
Hairs are 6 times more likely to shed from a beard than from the scalp. They grow up to 3 times quicker too. Beard hairs may even shed more frequently when touched or scratched. For this reason, HairTite or HairBarrier beard snoods are a necessary precaution for reducing hair contamination.

6. Why is it necessary for bold people to wear hairnets?
The scalp can carry a large number of bacteria. Although not all are harmless, hand contact gloved or not gloved with the scalp can increase the likelihood of contaminating food. Therefore, it is recommended that those with no, or little hair, should still wear a complete hair coverings such as HairTite and KleenCaps.


7. What can you use for washing our HairBarrier products?

HairGon advanced wash formula additive dissolves residual hairs. Compatible with all HairBarrier Products such as KleenCap MAX, Beard shield, Neck Shields and Arm Guards. HairGon approved HairBarrier products can be re-used giving an overall cost reduction in addition to eliminating landfill a key retailer requirement with 36% of food manufacturers wanting zero landfill by 2015 (Food Manufacturer Survey, 2015)

8. How can you wash and re-use HairBarrier products?
HairGon comes with a wash bag. Simply place your HairBarrier products inside an approved wash bag- and leave some space for air circulation to ensure your hair containment products are washed properly. You can easily wash them using the right amount of HairGon with the pre-programmed wash cycles on your washing machines. After the washing process, it only takes 10 minutes to dry.


9. Are HairBarrier products recyclable?
Our HairBarrier products can be recycled again and again. Unlike typical mobcaps, our products have zero impact on landfill!

For further information check out our White Paper.
Hair is currently the number one contaminant and is a key measure of food quality.
This White Paper is intended to give you expert knowledge from Barry Stevens FTTS President of The Trichological Society, together with University Research findings & expert food industry knowledge to help you select appropriate head coverings & best practices for your organisation.
This white paper is intended to provide information on:
• Why is hair the number one contaminate of the food we all eat?
• Scientific facts on hair shedding – how, when and why
• Pathogens and hair
• University research findings and rankings products based on hair containment
• How to contain shed and severed Hair
• The importance of clear and visual training tools
• Complimentary on-line auditing & KPI reporting
Download document here:
http://www.aburnet.co.uk/target-zero-hair-complaints/