Latest Posts
Recent Posts
ABurnet review of 2015
Posted by Tuesday 22 December 2015
After such a successful and enjoyable year, here at ABurnet we thought we would compile a list of our top moments of 2015!
1. The introduction of our White Paper
At the beginning of the year, Aburnet funded research into why hair is still currently the number one contaminate in food. Through the White Paper, we have been able to help our customers with a selection of the most appropriate head coverings, and assist organisations in adopting the best practices they could.
For all their assistance in the production of the White Paper, we would like to take this opportunity again to thank:
- Professor Barry Stevens FTTS, President of the Trichological Society
- The University of Bolton
- Food industry experts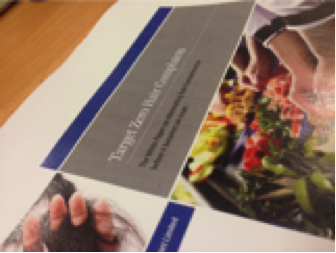 2. ABurnet's articles published in the International Food Hygiene Magazine
We are proud of the science behind our products and the research that has gone in to them. This has resulted in articles written by ABurnet being published by the leading International Food Hygiene magazine, assisting many to control hair contamination in their workplace. Articles include:
- Zero complaints, the ultimate goal for hair contamination is attainable in food processing
- New research into contamination with The White Paper on targeting zero hair complaints
- New HACCP approved hair containment products solve hair complaints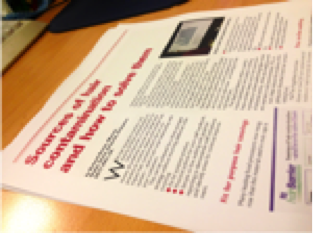 3. The KleenCap Max helping sites achieve a gold grade award
In terms of achievements of 2015, this is one that we are most delighted by. Through introducing the KleenCap-Max with HairGon, ABurnet was able to assist a food processing site in securing the highly acclaimed gold award. We were also advised that this site achieved zero hair complaints - helping our customers to achieve such targets all adds to why it is we're so proud of what we do.
4. Presenting at the Camden BRI manufacturing technologies interest group
Upon invitation in May we saw our Managing Director, Richard Burnet, present our Target Zero Hair Complaints White Paper. The presentation demonstrated how leading food processors are eliminating or drastically reducing hair complaints over a sustained period of time. This particular highlight offered the opportunity to share our developments to leading food industry professionals.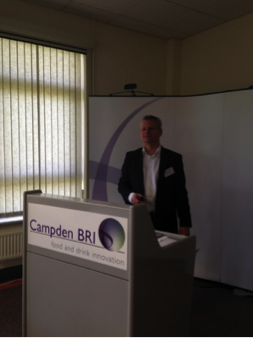 5. Becoming the only company to supply HACCP international approved hair containment products
ABurnet were extremely excited to announce in October this year that we're the only company to supply HACCP International hair containment products. The product certification body evaluated a selection of hair coverings and their results revealed some startling conclusions, which can be viewed here.
6. SOFHT finalists for best new product category
November saw our KleenCap - Max with HairBarrier, StayCool and Anti-Microbial technologies achieve second place at the Society of Food Hygiene and Technology awards. A great day was had by all, and congratulations again to Vikan for winning the award.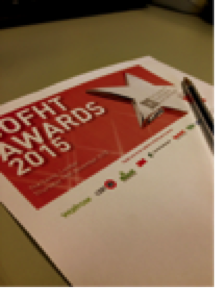 7. Developments in our team
2015 saw many milestones and changes for our team. In July our sales administrator Janet celebrated a big birthday in the office by spending the day dressed in 118 gear! This year also saw the introduction of some new team members, including Jonathan and Rosie. We were also proud to launch our new blog on the website.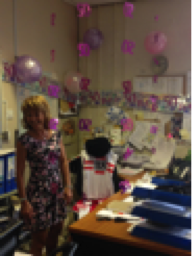 8. Aburnet being granted patent approval
Good news of December came in the form of our patent application for our HairTite HygiNets and branding being granted. ABurnet has invested much time and money in developing scientifically advanced products, so the patent approval is seen as a huge accomplishment after all our hard work.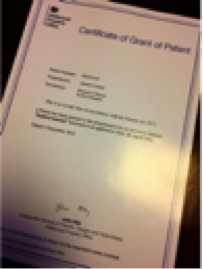 9. Moving home!
And finally our last big moment - our big move! Due to the success of our new and innovative hair containment products, ABurnet at the end of December will be moving to larger premises. This marks an exciting new chapter for ABurnet, and we look forward to sharing it with you next year.
So from the 4th January 2016, our Head Office and Product Centre will now be at:
Manners Avenue
Manners Industrial Estate
Ilkeston
Derbyshire
DE7 8EF
There will also be changes to our telephone and fax numbers:
Telephone

: 01159 445909
Fax

: 01159 301475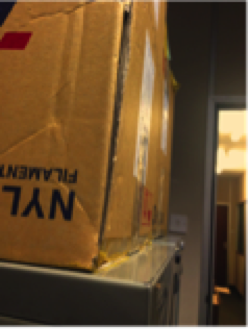 ABurnet would like to wish you all a very Merry Christmas and Happy New Year. We thank all our customers for their continued support, and look forward to 2016 and what it may bring!